We are sorry to inform that there is no information about Vietnam Embassy in Sudan at present.
Vietnam visa requirements for Sudan citizens – تأشيرة فيتنام في السودان
How to apply Vietnam visa for Sudan citizens? – طلب تأشيرة فيتنام في السودان
In order to get visa for Vietnam from Khartoum, Sudan and other its cities, there are two ways as follow:
1. Visit the nearest Vietnam Embassy in the neighboring countries in Africa to obtain Vietnam visa directly beforehand. It may take 4-7 working days to get a Vietnam visa done there. Here is detailed information of the nearest Vietnam Embassy or Consulate to your location:
Embassy of Vietnam in Alger, Algeria
Address: 30, rue Chénoua, Hydra, Alger, Algérie
Phone: 00213 21 69 27
Fax: 00213 21 69 377
Email: sqvnalgerie@yahoo.com.vn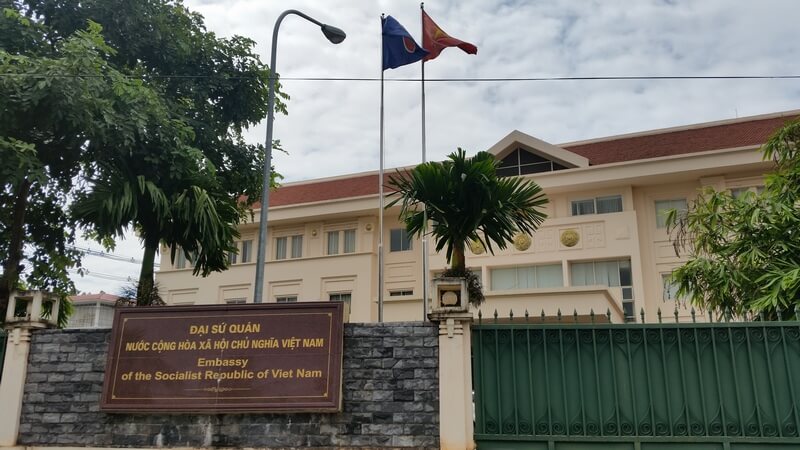 Note: Office hour: Sunday – Thursday
Morning: 8.00 AM – 11.30 AM
Afternoon: 14.00 PM – 16.30 PM
Embassy of Vietnam in Cairo, Egypt
Address: 8 Madina El Monawara st., Dokki, Cairo, Egypt
Phone: 00-202-27364326/ 327 or Consular Section: 00-202-27364329
Fax:00-202-27366091
Email: vinaemb@intouch.com
Embassy of Vietnam in Tripoli, Libya
Address: P.O. Box 587 Gargaresh Rd., Km 7, Abou Nawas, Tripoli, LIBYA
Phone: 00 218 21 49014
Fax: 00 218 21 4901
Email: dsqvnlib@yahoo.com
Embassy of Vietnam in Abuja, Nigeria
Address: 9 River Niger street, Off Danube street, Maitama, Abuja, Nigeria
Phone: +234.9.870.3678
Email: vnemb.ng@mofa.gov.vn
Embassy of Vietnam in Rabat, Morocco
Address: 9, Beni MTIR street, Soussi, Rabat, Morocco
Phone: +212.53.763.1206
Fax: +212.53.763.9174
Email: vnambassade@yahoo.com.vn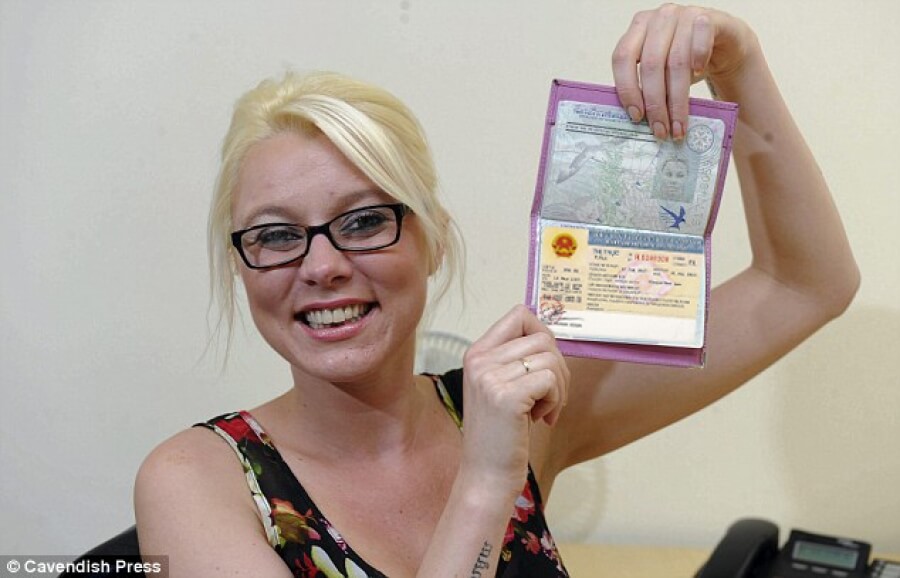 2. Apply for Vietnam visa on arrival (receive Vietnam visa approval letter via email within 2 working days, get your visa stamped and picked up at the arrival airport in Vietnam). Visa on arrival is applicable for air travelers who arrive in Vietnam for both tourist and business purposes.
If you have any queries or comments regarding Vietnam visa, kindly note down in contact form. You can also contact with us at +84 968 18 77 18 or email to sales@visaonlinevietnam.com.
Please see the table below for the difference between Vietnam visa on arrival and traditional visa:
| DESCRIPTION | VISA ON ARRIVAL | TRADITIONAL VISA |
| --- | --- | --- |
| Issued by | Vietnam Immigration Department | Vietnam Embassy or Consulates |
| Processing time | 2 working days or less | 5 working days |
| Additional fee | None | Postal cost, driving fee and even air fares |
| Passport required | Not required | Required |
| Visa application | Online totally | In person or by post |
| Travel by | By airplanes only | By any means of transport |
| Get visa stamped | At arrival airport in Vietnam | At the Vietnam Embassy |