Going to Vietnam are now becoming a trend of many travelers, thanks to the beautiful landscape, wonderful nature and delicious food. As a rule, if you want to enter Vietnam, you must have a visa. Tourists and business passengers are able to pick up 3 months single and 3 months multiple Vietnam visa depending on their purpose when entering Vietnam.
When do you need to apply single Vietnam visa?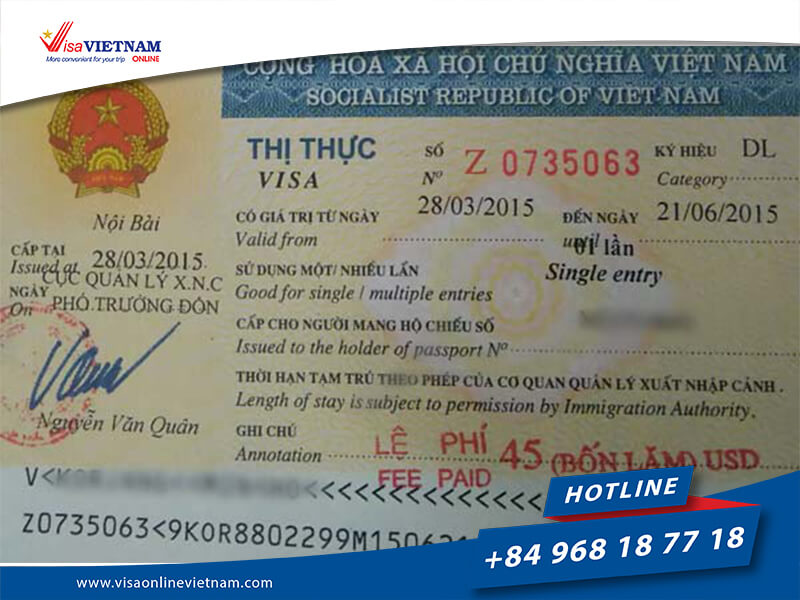 A single entry visa allows you enter/ exit Vietnam 1 time or it is also called visa with single use. Once your single entry visa used, you can not entering again Vietnam with this used visa. You must apply for the new one if you want to come back Vietnam again. For example, with 3 month single entry visa, you can enter Vietnam stay for less than 90 days.
For exemple, after getting 3 months single Vietnam visa, it is available for you to entry Vietnam for 3 months.
When do you need to apply multiple-entry visa?
We will give you a reference of many cases so that you will be easy to understand:
"I am going to Vietnam and will be there for 2 months. However, I would like to travel between Vietnam and Thailand during these months. Do I need Vietnam multiple-entry visa?" – Mr.M.Henriksen from Australia asked.
 -> Yes, you need 3 month multiple-entry Vietnam visa in this case in order to leave out and enter Vietnam for many times during 3 months.
"I need to go to Vietnam for urgent business and may stay there for 6 months. Do I need any documents of my company or other related documents? Do I have to go to Embassy or just apply online" – Mr. Marilou Pascual from UK had concerned.
->  Since Feb 2012 both tourist and business passengers have rights to apply Vietnam visa online throughout agencies or by their companies (legal representatives). Further, applicants when apply visa throughout our website do not have to show other documents at Vietnam airports except the approval letter we send for them via email. Also, they have many options of choosing types of visa from 1 month up to 1 year with business or working purposes.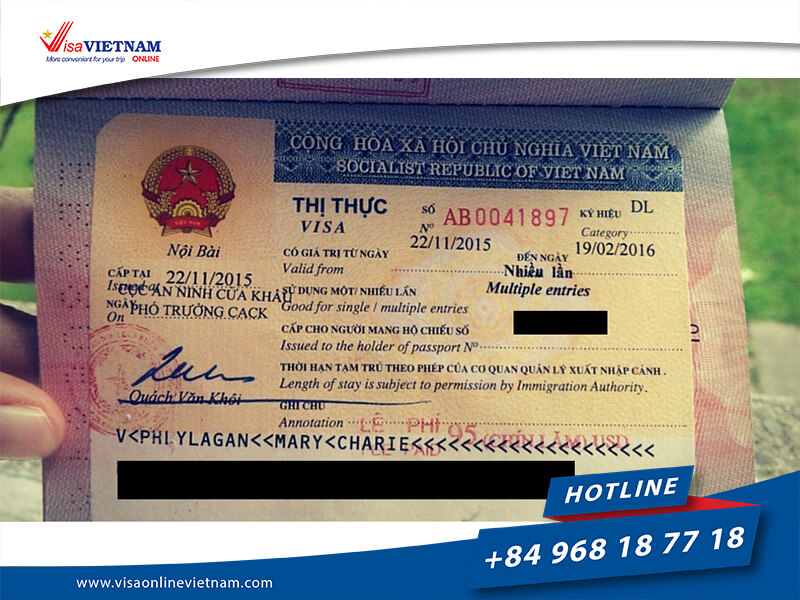 In conclusion: Vietnam multiple-entry tourist and business types are valid to be pick-up at Vietnam airports by applying online in advance. In details, the maximum period of tourist visa's validity is 3 months and 1 year with working/business visa respectively.
This kind of visa is beneficial for those who want to stay long in Vietnam without leaving the country. You are allowed to stay uninterruptedly within 90 days and once you leave Vietnam, it will be expired.
Vietnam business visa is good for both business and tourism purposes. With 3 months single Vietnam visa, you can't re-enter Vietnam without applying for a new one.
Vietnam business visa 3 months single entry can be obtained at the Vietnam Embassy or at the airport in Vietnam with visa on arrival service. Normally, people would love to apply for visa on arrival to save the time and money. It is especially beneficial for those who stay far from the Vietnam Embassy. The 3 months single Vietnam visa stamping visa is USD 25 and 3 months multiple Vietnam visa stamping fee is USD 50.
How to apply 3 months single and 3 months multiple Vietnam visa?
Applying for visa at Vietnam Embassy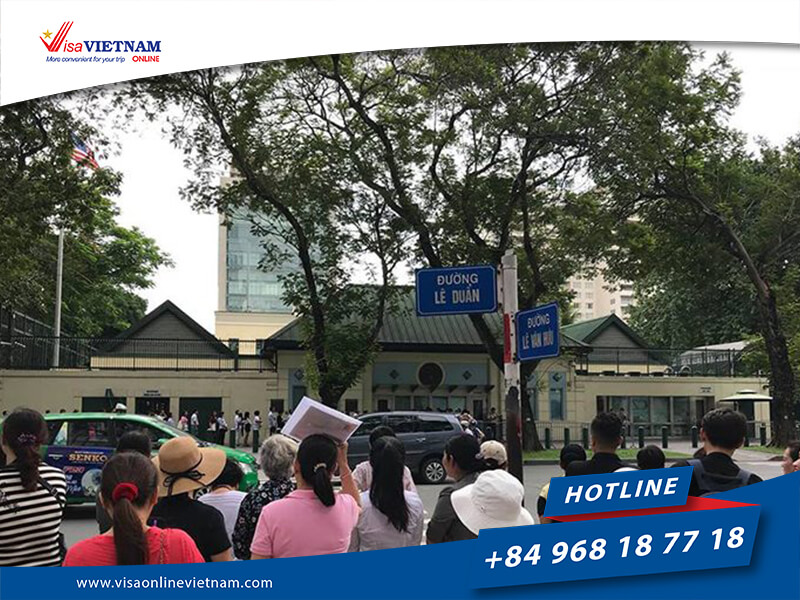 By this way, visitors have to go to Vietnam Embassy in their places and apply for the Visa there. Applying Vietnam visa at Vietnam Embassy, vsitors need to come to Embassy 2 times: one for applying and one for picking visa up.
Applying Vietnam visa On Arrival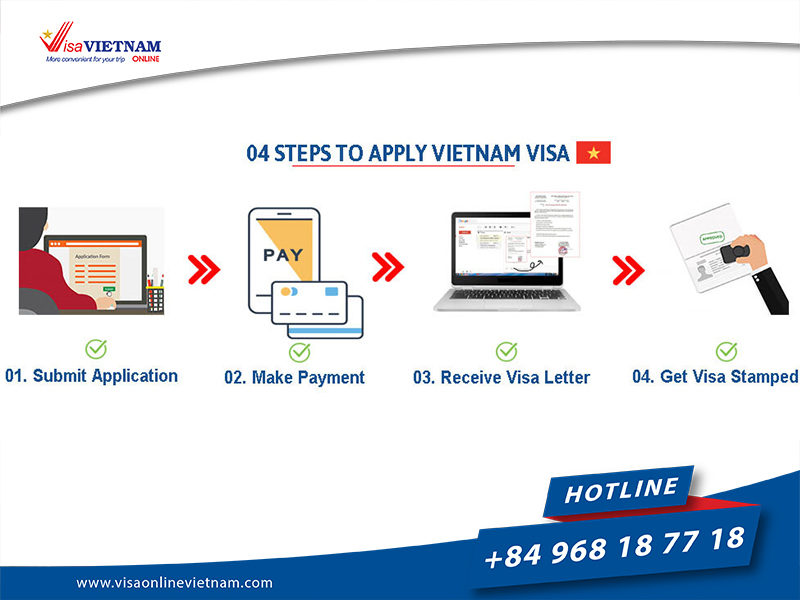 STEP 1: FILLING OUT THE APPLY VIETNAM VISA FORM ONLINE providing: Full name, Date of birth, Passport number, Nationality, Date of arrival, Vietnam visa length.
STEP 2: GETTING THE CONFIRMATION AND PAYMENT REQUIREMENTS double check your information and make a payment with a list of payment methods we accept and fill in the secure payment page for our visa service fee.
STEP 3: RECEIVING YOUR  APPROVAL LETTER AND INSTRUCTIONS TO GET YOUR VISA STAMPED We shall automatically process approval letter and give the result back to your contact's email on the bookings as processing time.
The time you can get your Vietnam visa depends on the method of processing time you choose. The Vietnam Tourist Visa in Malaysia valid for 30 days after arrival, just 1 time entry/ exit. Moreover, it is a single entry visa and allows for a maximum stay of 30 days.
Are you afraid of having trouble at the airport for stamping visa such as be bothered or made difficulty by airport security or no one assists procedures for visa stamping at the Vietnamese international airports or could be denied visa stamping and rejected for entry? We recommend you to use FAST TRACK service with quick support for stamping visa at Vietnam airports, or some extra services are available when you apply online as CAR PICK UP, BOOKING HOTEL, BOOKING TOUR,…
If you want to apply for Vietnam visa on Arrival for 3 months single and 3 months multiple Vietnam visa, let's apply visa at visaonlinevietnam.com!
***
www.VisaOnlineVietnam.com is operated by VIETNAM VISA SERVICE., Co. LTD VIETNAM with more than 18-years experience in visa service and 20-year in traveling arrangement. This website was set up to offer visa applicants the most convenient but cheapest services that meet the criteria of Quality, Safe and Secure; Reliability, Prompt Responses, Competitive Prices, and Customer-Focused Approach; save your time & money; Money back guarantees for declined applications.
In case there are any question, please do not hesitate to contact us at Hotline: +84 968 18 77 18/ WhatsApp: +84 – 982 879718 or Email: sales@visaonlinevietnam.com/ Fanpage: https://www.facebook.com/visaonlinevietnamcom/. We will help you with our best!