The Iraq passport is not included in the visa exemption list; therefore, all Iraqi passport holders need to apply visa to Vietnam for either tourism or business purposes. Let's reading about Vietnam visa for Iraq citizens in this article!
Do Iraqi passport holders require visa for travelling to Vietnam ?
Iraqi the same as most of nations in the Middle East are required visa to entry Vietnam. Iraqi passport holders can apply for Vietnam evisa with Vietnam Immigration Department or through this website.
How to get Vietnam visa in Iraq?
As an Iraqi citizen, you require a Vietnam visa for Iraq citizens in order to enter Vietnam. However, visa applicants should familiarize themselves with the following conditions:
Conditions to get Vietnam visa for Iraq citizens:
– You must have a valid passport that you acquired in over six months ago. The passport however must have a longer validity than the visa you are about to apply for.
– Your 2 passport-sized photos must have been taken in 6 months.
– The information in your approval letter must reflect as it is in your passport. This requires you to have filled in the visa application form with correct information as is in your passport.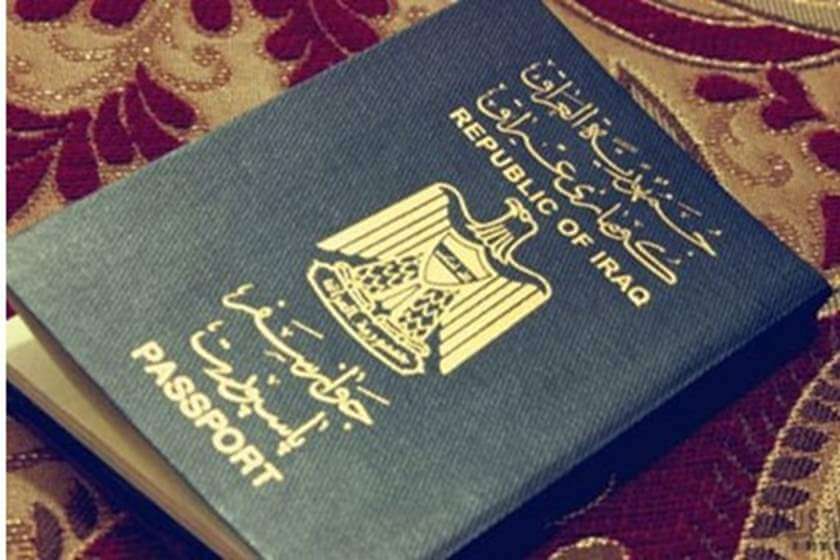 What do Iraqi travelers need for Vietnam visa?
Passport:
The passport should satisfy following requirements:
– Have at least 2 blank pages to get visa sticky and stamp;
– Have at least 6 months validity counted from your date of arrival;
Photos:
– Have a white background;
– Be taken in the last 03 months;
– Eyes look straight on without glasses, photos should be taken clearly with the appearance of 2 ears;
– You have to upload one colored photo (4×6) to the application form in case you are applying for e-visa for Vietnam.
Stamping fee: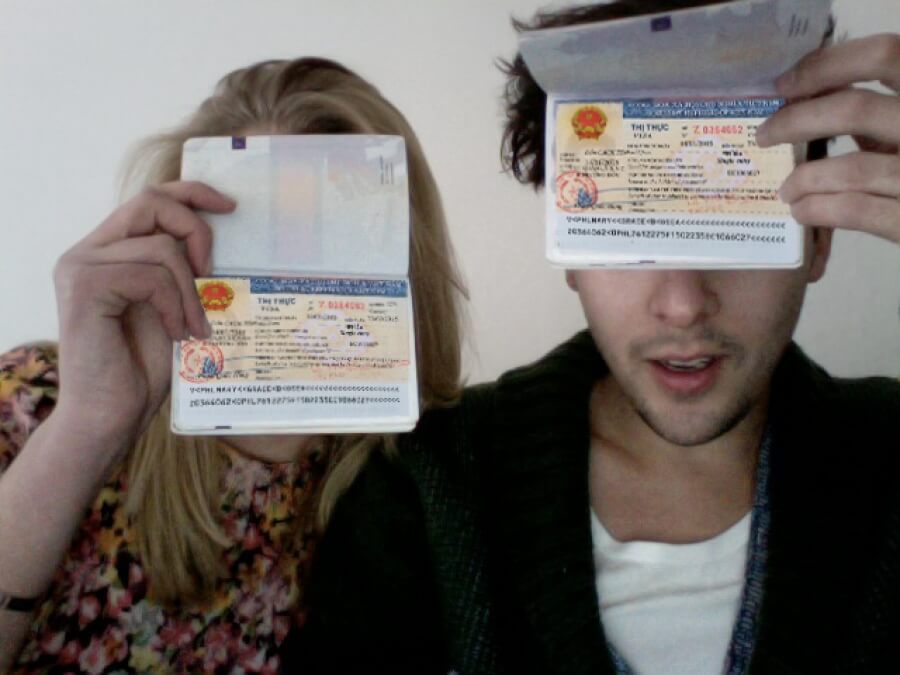 – Stamping fee must be paid in cash (VND or USD) not by credit cards;
– Other currency will be converted using given exchange rate;
– There is no ATM, money changer or any other way to withdraw money in the immigration hall so that cash (25 USD for single entry or 50 USD for multiple entry) is required.
– For e-visa, stamping fee is paid in advance, so no money is required on arrival;
Entry and exit form:
– This form can be downloaded from our website and should be filled in advance to save your time at arrival airport;
– The completed form will be submitted at the visa desk along with your passport, visa approval letters and stamping fee;
– Learn more how to fill in the Entry and exit form.
How do Iraqi applicants apply for Vietnam visa?
Apply online for a Vietnam visa on arrival
Iraqi passport holders can apply Vietnam visa on arrival from anywhere outside of Vietnam. The Vietnam visa will be picked up upon arrival at the Vietnam airports by showing up the printed approval letter. With the approval letter, you get to collect your Vietnam visa for Iraq citizens from a Vietnam international airport or from a Vietnam embassy/consulate you choose in the visa application form.
Apply for Vietnam e-visa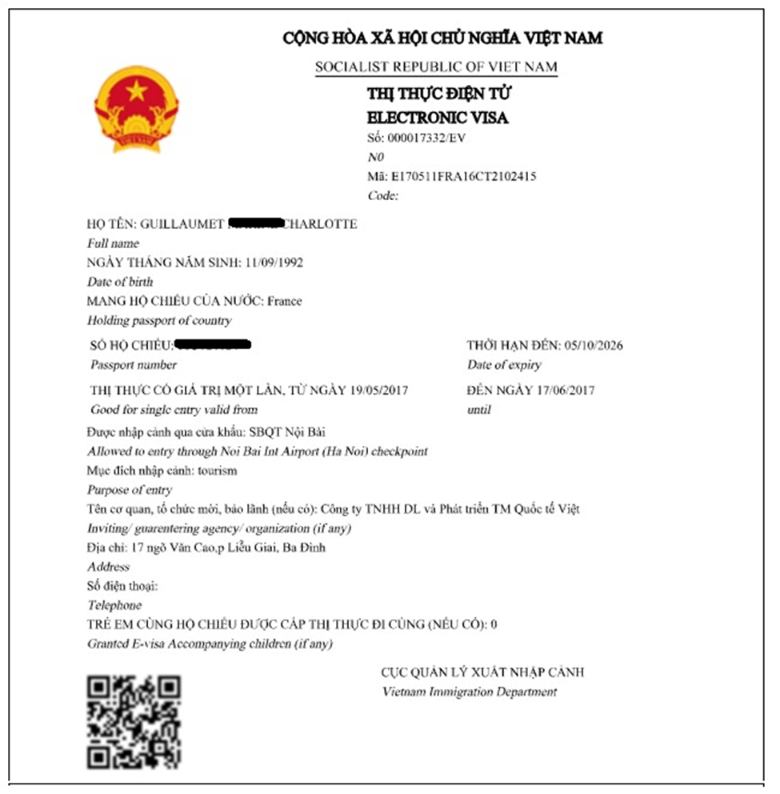 From 1 February 2017, the citizens of 40 countries are eligible to apply for e-visas for Vietnam. As Iraq is not in the list, Vietnam e-visa is NOT available for Iraqi passport holders at present.
Apply for Vietnam visa directly at the Vietnamese Embassy or Consulates
For those who want to get a Vietnam visa beforehand or travel Vietnam by land or sea, they can go to the Vietnamese Embassy or Consulate nearest their location.
The address of Vietnamese Embassy or Consulate in Iraq for your information:
Embassy of Vietnam in Baghdad, Iraq
Address: Hay Andalus, Mahalla 611, Zuqaq 34, House 71, P.O. Box 15054 Yarmuk, Baghdad, Iraq
Fax: (964-1) 541 3409; (964-1) 543 9919; (964-1) 543 4805