Wanna enjoy fantastic adventures in Hanoi, Vietnam by an iconic transport of this country? Make your trip more adventurous through our top 5 Hanoi motorbike tours.
Hanoi is one of the main tourist destinations in Vietnam. The city is a harmonious combination of historic landmarks and modern life. That's why motorbike, an iconic transport of Vietnam, is used to organize the tours that will bring local experiences to tourists.
With these tours, you will have a chance to reach each corner of Hanoi and breathe the wide-opened atmosphere of this bustling city.
Want to fill your schedule with fantastic adventures in Hanoi today? Let's find the top 5 Hanoi motorbike tours below.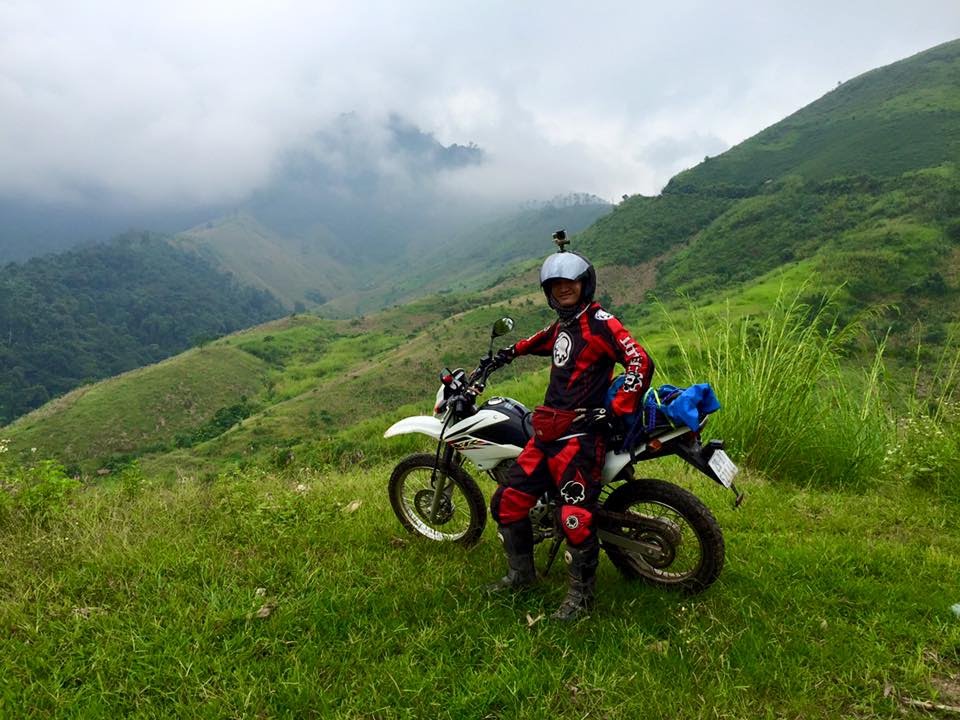 Hanoi Motorbike Tour By Locals
More flexible than other vehicles, you can stop at any place you want to visit during the tour. In this unique way, you will have a chance to visit more destinations in the city. Zipping through the Old Quarter like a local, you can pay a visit to various typical tourist places in Hanoi such as:
St. Joseph's Cathedral – The oldest church built in the 19th century in Hanoi. This is also one of the remaining French buildings after the war in Vietnam.

Ho Chi Minh Mausoleum – The resting place of Vietnamese president – Ho Chi Minh.

Dong Xuan Market – The most famous and oldest Hanoi market, where you can find anything needed.

Long Bien Bridge – The historic witness across Red River, which was bombed a lot during the Vietnam war.

Tran Quoc Pagoda – The old Buddhist Temple which is nearly 1500 years old.

West Lake – The largest natural lake in Hanoi.
With vast knowledge, local tour guides will show you the detailed information of each historic site that helps you have the insights of Hanoi. The tour usually finishes after a stop at a relaxing café or food store.
Hanoi By Night Foodie Motorbike Tour
As its name, Hanoi by night Foodie motorbike tour is a must for cuisine lovers. Normally, the tour lasts 4 hours, enough to go around the bustling streets at night and enjoy Hanoi street foods. 
Start with some winding alleys on a motorbike to enjoy Hanoi in a completely different aspect at night. You will ride out of the Old Quarter, where most tourists don't visit. Then, finish the tour with a stomach full of delicious foods bringing distinctive local tastes like Bun Cha, Pho, and a cup of flavor Egg coffee.
Scroll here, do you think that it's easier to have a street food tour in your own way?
Yes sure, it's nice. But with a tour, not only do you not need to worry about the risk of food allergies, but you also know the special features of Hanoi cuisine and nightlife through the narrative of the tour guide. So, put this foodie tour into your list of Hanoi motorbike tours, why not?
Hanoi Sunset Motorbike Tour
The sunset tour is an ideal way to admire the parts of the Hanoi that few people know or even hear about. 
Have you passed by the longest ceramic mural wall in the world recorded in Guinness book or heard about the way Presidential candidate John McCain was shot out of the sky and imprisoned for 5 years in Hanoi? If not, ask the guide, he will tell you these interesting stories that are never available on other Hanoi motorbike tours.
Going through the alleys and tiny street, across Long Bien Bridge to have an authentic glimpse into the local lifestyle and turning around watching West lake in the sunset lights may be one of the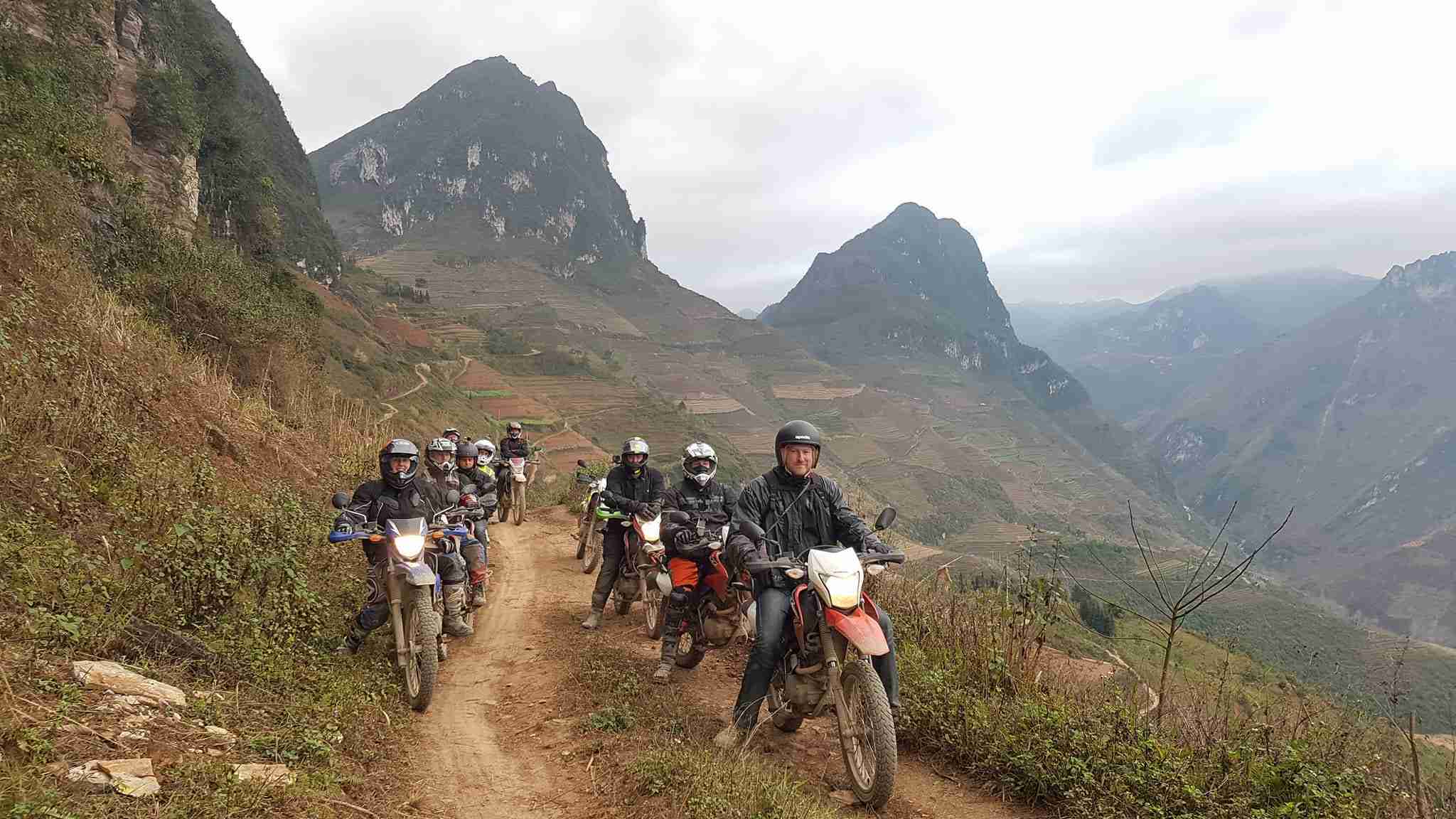 unforgettable memories for your trip to Vietnam. 
Hanoi Countryside Motorbike Tour
The countryside motorbike tour is considered the most popular activity in the range of motorcycle tours in Vietnam since the countryside is a typical characteristic of Vietnamese culture. 
The tourists love this tour due to not only the beautiful scenes it bears but also the relaxing touch it brings. Imagine that you are sitting on the back of a motorbike and riding around the village in the clean atmosphere, green nature to feel the breeze sliding through your hair, you might see how relaxing it is!
You will have a refreshing experience to uncover the farmlands along Red River Delta, the daily life of Vietnam villages, and the history of 1000-year-old Bat Trang pottery village. Here, the talented artisans will show you how they create the works of art by their skillful hands. The countryside tour is a great way to get away from the hustle and bustle of Hanoi.
Hanoi Sunrise Photo Motorbike Tour
If you are a fan of photography and Vietnamese motorbikes, Hanoi sunrise photo motorbike tour is created for you. Exploring the easeful Hanoi streets when things are not awake yet and taking the most impressive photos are the main entertainment of this photography-focused tour. 
The guide will lead you to the most scenic landmarks and show you some tips and tricks of camera setting, aperture, fluorescent and tungsten lighting for a perfect photo. Then surely you can take home many frame-worthy shots. 
While contemplating the charming Hanoi morning, you can enjoy a traditional Vietnamese breakfast with phở and Vietnamese coffee. Before finishing the tour, the professional photographer will guide you with some basic editing techniques in Photoshop that help you have a better knowledge of the camera. Surely that this experience will make your Hanoi motorbike tours more special.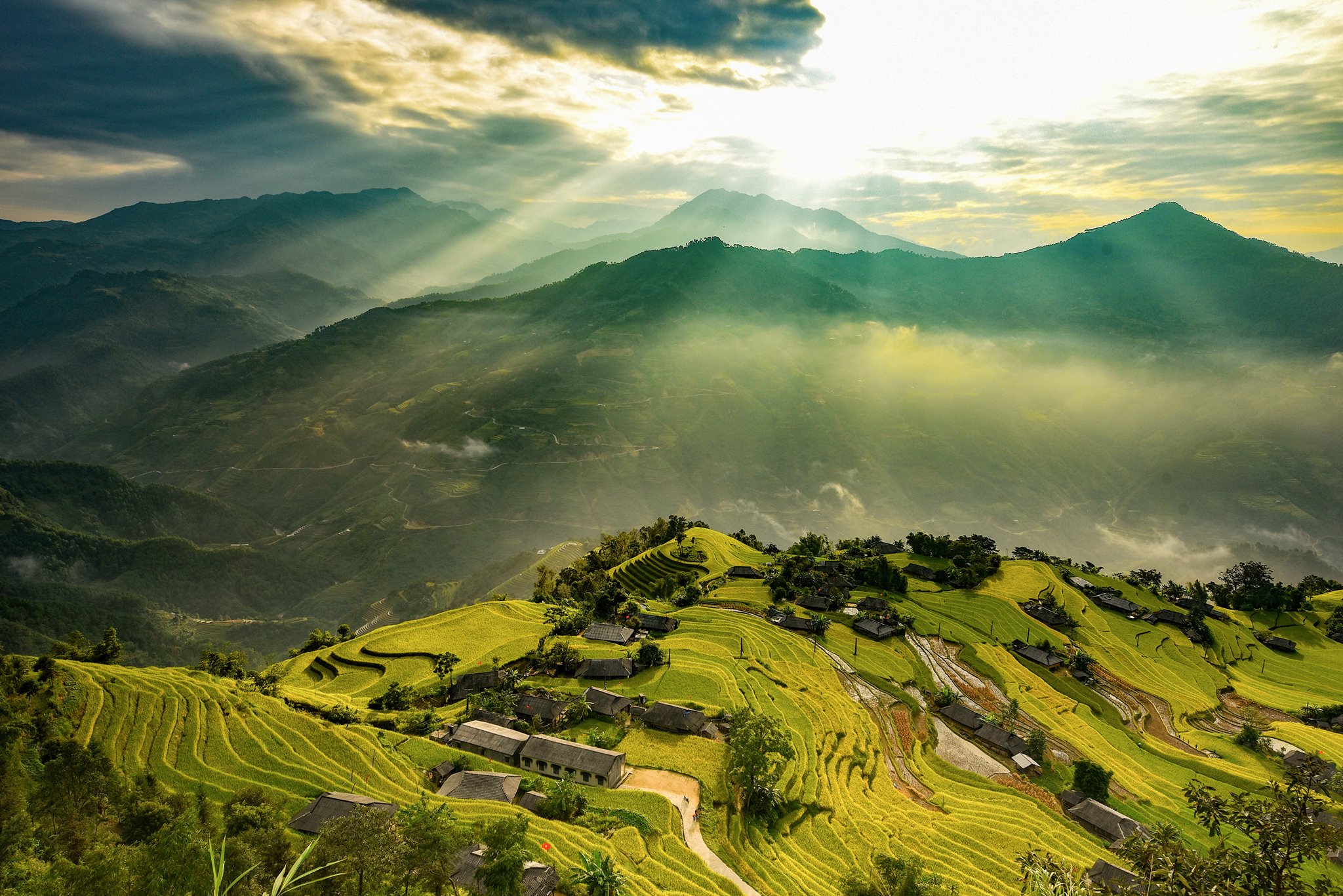 Final Thoughts
It can be said that what makes the streets in Vietnam special are motorbikes. Traveling around by motorbike is an amazing way for you to breathe in a wide-opened atmosphere and admire the famous landmarks at a real glimpse. 
However, it is noted that riding a motorbike in Vietnam requires a Vietnamese or international driving license. Therefore, it is advisable to rent a motorbike and book a motorbike tour from a reliable travel company in Hanoi. And we highly recommend BM Travel Adventure, located at No.36 Duy Tan Street, Cau Giay District, Hanoi.
With the list of Hanoi motorbike tours above, I hope that you can choose a suitable one to fill your schedule today. Thanks for reading!