Up to 330 Vietnamese students have completed a short-term training course on agriculture carried out by the Arava International Centre for Agriculture Training (AICAT) of Israel.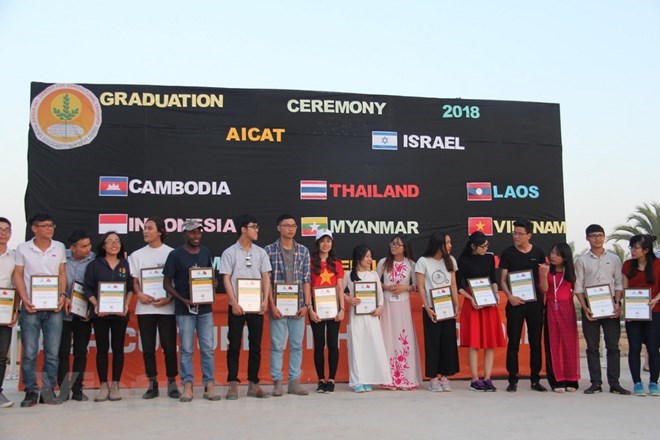 A graduation ceremony was held for the 1,100 students attending the course in the 2017-2018 academic year, including those from Cambodia, Kenya, Laos, Myanmar, Nepal, Timor Leste, Indonesia and Thailand.
First Secretary of the Vietnamese Embassy in Israel Khuat Van Quyen said after 10 months studied in Israel, Vietnamese students had gained access to knowledge of the country's advanced agriculture and will contribute to Vietnam's agricultural development.
Le Thi My Trinh from the Ho Chi Minh City University of Agriculture and Forestry said students of this programme learnt about the agricultural economy, finance, management, irrigation system and food security.
The programme also offered opportunities for learners to improve their skills, both in agriculture and life skills, and helped them practice English, she added.
Currently, there are four centres participating in the enrolment of students in Vietnam, including AICATA, Ramat Negev, Sdot Negev and Agrostudies.
==> More Info: How to get Vietnam visa from Israel?
–VNA