With a long coastline, Vietnam is considered the paradise of sea tourism in Asia. The beautiful coastal roads always leave unforgettable memories on those who have been to Vietnam. If you come here, do not miss the opportunity to admire the grandeur and immensity of the sea beside the winding roads in the city or on the passes with a motorbike.
So which coastal roads should you not miss on your trip from North to South Vietnam?
In this article, we will show you the most beautiful paths in the country. There you have the chance to visit rustic fishing villages, deserted beaches, and so on.
Let's explore now!
Day 1: Hanoi – Phong Nha – Ke Bang
Start your motorbike tour from Hanoi. The route is quite far so you will need to depart early and prepare yourself well. After 9-10 hours riding a motorbike, you will arrive in Phong Nha – Ke Bang city, which houses the largest cave system in the world – Son Dong cave and the world's natural heritage – the Phong Nha – Ke Bang National Park.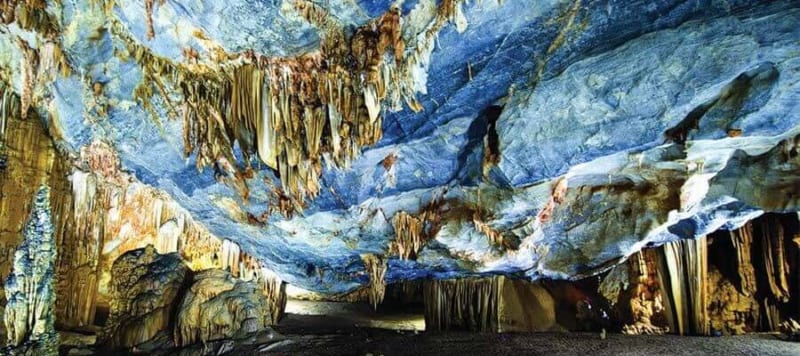 From this destination, you will start moving from the inner city routes to coastal highways.
Day 2: Phong Nha – Ke Bang – Dong Hoi
Moving to Dong Hoi city, you will come across one of the 10 most beautiful beaches from North to South Vietnam – Nhat Le Beach, which is blessed by nature with the white sand, clear blue sea, and pristine beauty because of being less influenced by humans.
In addition, you will enjoy numerous fresh seafood, including oysters, clams, lobsters, and squids at a quite low price.
Day 3: Dong Hoi – Hue
Hue is famous for its wild, peaceful and dreamlike natural beauty. Coming here, you should not miss the picturesque landscapes here, such as Ngu Binh mountain, Bach Ma National Park, Lap An lagoon, and especially Lang Co Bay, which is embraced by the Hai Van pass and features Lang Co beach with clear water. It is also known as one of the most beautiful bays in the world.
Day 4: Hue – Da Nang
The way from Hue to Da Nang is the route that many tourists dream of conquering because this route has the famous Hai Van Pass overlooking the vast blue sea. More than that, when you have arrived in Da Nang city, you will also be overwhelmed by the coastal road in the city. Going a little further, you will come to the Son Tra peninsula, which overlooks the sea and miniature Danang.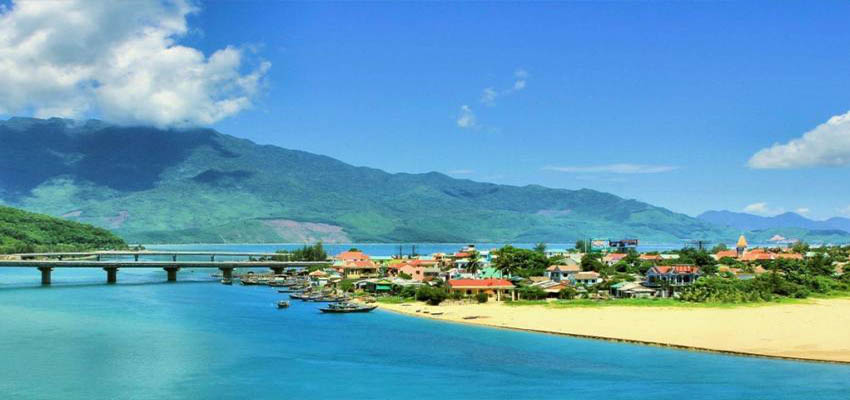 Day 5: Da Nang – Hoi An
Hoi An is not only famous for the ancient and peaceful life but also its stunning beaches, some of which are included in the list of the most beautiful beaches in the world. Let's spend one afternoon wandering in An Bang, Cua Dai, or Ha My beaches, and you will have the most romantic moment during your trip.
Day 6: Hoi An – Quy Nhon
Of all the central provinces of Vietnam, Quy Nhon is probably less known, but once you have come here, you will never forget the gentleness, hospitality, and rusticness of the scenery, people, and life here. If you have plenty of time, buy a boat ticket to the small but extremely peaceful islands, such as Hon Kho, Hon Seo, or Cu Lao Xanh islands.
Day 7: Quy Nhon – Nha Trang
Nha Trang beach is a bit similar to My Khe beach in Da Nang because they are all located along the bustling streets in the city. However, you will enjoy more services when visiting the beaches of Nha Trang city. This place has been long famous for its luxurious tourism services and interesting activities that attract a significant number of travelers all over the world. So, do not miss this destination!
Day 8: Nha Trang – Mui Ne
Mui Ne is a very different place compared to other destinations from North to South Vietnam. Coming to Mui Ne, you will see more wild scenes of beaches beside the sand dunes like miniature deserts. Along with that, there are many interesting sand sports activities and unique yet rustic culture of the ethnic minorities here. This is also a chance for you to feel a lot of new things and open your soul to the world.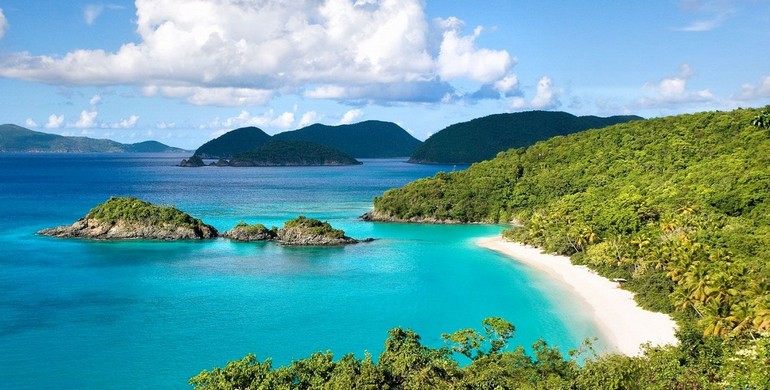 Day 9: Mui Ne – Saigon
After exploring the pristine and "hot" beaches of Mui Ne, you will end the trip in Saigon. So, you have completed the motorbike trip across the most beautiful and famous beaches from North to South Vietnam.
The North to South Vietnam sea lanes will make your trip more memorable than ever. So if you have a passion for Vietnam beaches, this beach trip is really an experience you cannot ignore.
Hope our share will be useful to you, yet feel free to ask us anything on Vietnam motorbike services, we promise to offer some help. Visit bmtravelmotorbiketour.com to know more about Vietnam motorbike tours and choose your favorite one to start your unforgettable trip in no time!