Do you always desire to explore the majestic and unspoiled nature on the steep passes, or simply rice fields and green tea hills? So you definitely should not miss the motorbike trip to North Vietnam, which has all the landscapes that you may fancy.
So which places to visit in North Vietnam? And how many days should you spend there?
Rest assured that everything will be answered in this article. We will take you through the most breathtaking landscapes of Northern Loop Vietnam. Spend at least 6 days here, and you'll never regret the experience.
Check out the schedule we have prepared for you!
Day 1: Hanoi – Mai Chau
The journey to visit places in North Vietnam on the first day will require you to ride the motorbike for five hours (140 km) along Highway Hoa Lac, DT446 and Highway 6 to reach the beautiful Mai Chau District of Hoa Binh Province. But do not worry, because, along the way, you will encounter many interesting things to explore.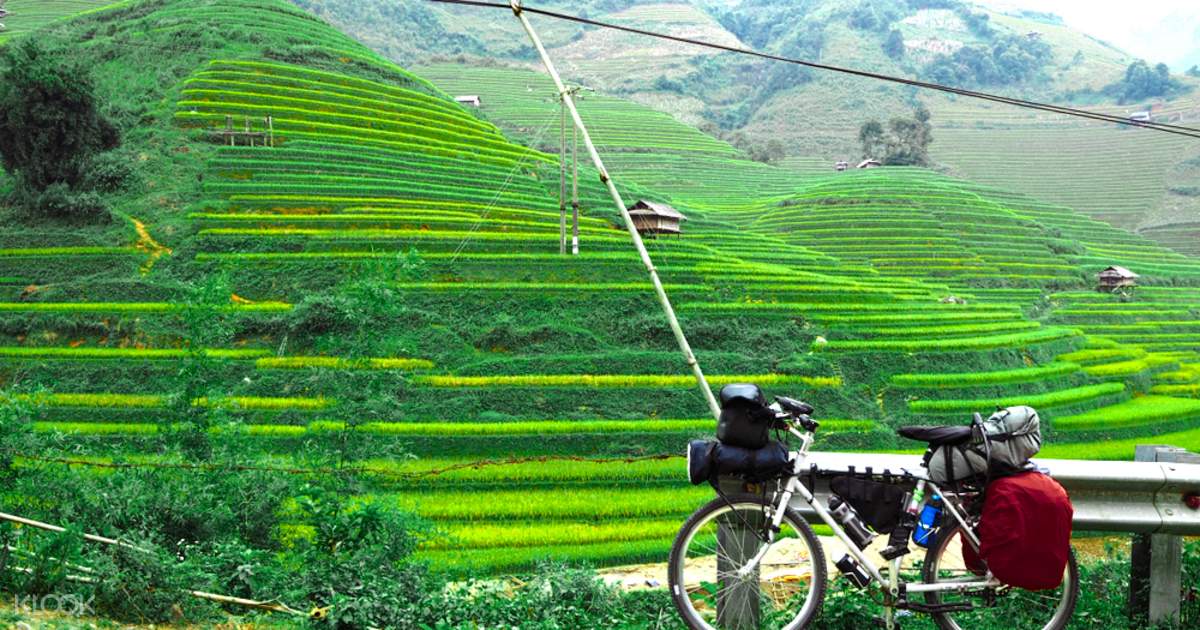 When coming to Mai Chau, do not miss the opportunity to stay at a local homestay, especially a stilt house. If you want to save more money, dorm rooms will also be very safe and convenient. They are also a popular choice for many motorbike tourists here.
Let's spend one day exploring the vast rice fields, Mo Luong cave, Chieu cave, and Pa Co fair. Then, enjoy the dances of the Dao ethnic girls in Mai Chau.
Day 2: Mai Chau – Moc Chau
There is a fact that Mai Chau and Moc Chau are included in many motorbike tours to  Northwest Vietnam. Moc Chau is only 80 km from Mai Chau, so it will take you about 4 hours by motorbike along Highway 6. Coming to Moc Chau, you will have the chance to enjoy the fresh air and green space in the tea hills. Or, you can visit Loong Luong village, Pa Phach village, Doi Cave, and Dai Yem waterfall. After that, take a break to keep your energy up for the dangerous journey to Ta Xua the next day.
Day 3: Moc Chau – Ta Xua
Ta Xua is one of the dream places to visit in North Vietnam of many majestic nature lovers with steep passes and a vast sea of clouds. Unfortunately, many people do not have the opportunity to experience this trip.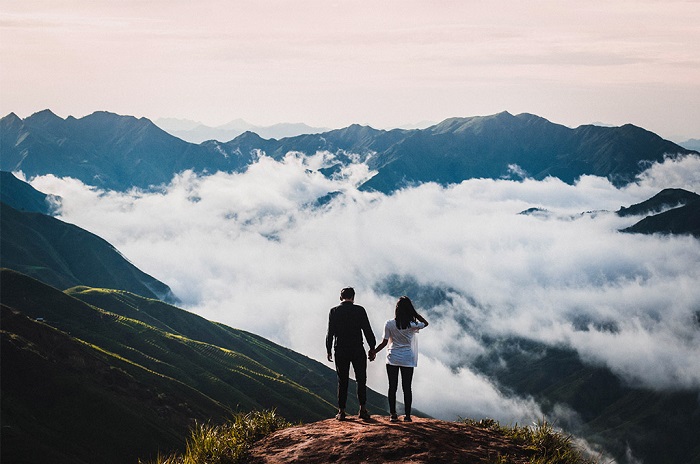 There is one more thing you should know about this famous valley of Son La Province. That is, Ta Xua is still just a highland commune, so there won't be much to play as well as travel services. However, once you have come here, you will never regret what you have enjoyed. And do not forget to carry a camera not to miss any beautiful scenery.
The trip on the third day will take about five hours to ride to Ta Xua, which is 120 km far from Moc Chau. Go along Highway 43 and then Highway 37, and you will reach Ta Xua.
Day 4: Ta Xua – Phu Yen
The trip to Phu Yen is quite short, only about 45 km long. Therefore, it will only take you 2 hours to get here. As a result, you will have more time to rest after arriving or spending the morning time in Ta Xua before leaving. Let's ride back along Highway 37.
Phu Yen is a small town in Son La, so tourism services have not been developed. In return, you will get friendly smiles from locals, have interesting, valuable experiences here, and admire the wild natural beauty of the land above 1,000 m high.
Day 5: Phu Yen – Da Bac
The road from Phu Yen to Da Bac is quite long, so you will need to prepare more energy for this day. The journey is about 140 km long, taking you 6 hours to ride along the national road DT433 or national highway DT114.
To reach Da Bac, ride through Hien Luong commune, where indigenous people live based on farming fish and shrimp in the rafts. You can move to the village to see the shabby houses and meet the people with pure beauty. In addition, an interesting experience that you should not miss is kayaking.
Day 6: Da Bac – Hanoi
On the last day of exploring top places to visit in North Vietnam, come to Hoa Binh hydroelectric dam. You'll watch the swirling waters amidst the forests and mountains, and breathe the fresh air before heading back to Hanoi. You can choose to take the national highway DT433 or DT316. The distance will be about 130 km and the travel time is 5 hours.
North Vietnam has always been a dream destination for nature enthusiasts who desire the feeling of conquering it with the winds. If you spend 6 days at the best places to visit the North above, there is nothing to regret. And if our schedule makes your upcoming motorbike trip more convenient, don't hesitate to like and share the article with others.
So are you in? Good. Let's begin your North Vietnam motorbike adventure with BM Travel Motorbike Tour!