There are a lot of places to visit in the North of Vietnam. They are all full of exciting things to attract tourists. However, the following three places are probably the most famous destinations. Let's find out where they are and why they have such a great attraction!
HANOI – THE HEART OF VIETNAM
Of all the places to visit in Northern Vietnam, Hanoi capital seems to be the most famous one. The city attracts a considerable number of tourists because it has countless exciting things to explore. Hanoi is one of the largest and oldest cities in Vietnam, so you can easily see the vestiges of all the historical periods here – from ancient Thang Long Imperial Citadel to modern skyscrapers. Moreover, you also witness the delicate blend of many cultures here – magnificent churches of French architecture near to sacred Buddhist temples of typical Asian style.
You'd better spend at least 3-4 days to fully explore Hanoi because there will be a lot of attractions to visit. First and foremost, we have to mention the Old Quarter – the most popular destination for foreign tourists. Hanoi originally consisted of 36 streets, each of which focuses on a particular product. Walking around the Old Quarter, you can see the daily lives of native Hanoians. The Old Quarter is where you can find famous delicacies such as Pho, Bun Cha, Banh Cuon, etc.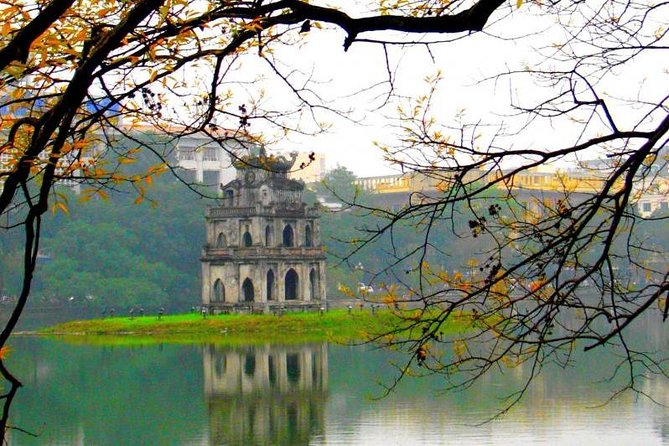 The next destination not to be missed is the Temple of Literature, which is known as the first university in Vietnam. This is the proud symbol of the country's thousand-year-old education. Here you not only witness the ancient architecture of Vietnam but also learn about Vietnamese history and Chu Van An – the reputable founder of the temple. Quan Thanh Temple – an important spiritual place of Hanoi. In the belief of the local people, this temple has a significant role in protecting the capital. Besides, there are a lot of places that you must definitely visit: Ba Dinh Square, Hanoi Opera House, Maison Centrale, St. Joseph's Cathedral, Imperial Citadel of Thang Long, and more. All of them are of considerable significance to Hanoi, in particular, and to Vietnam, in general.
SAPA – THE SOUL OF THE NORTH
Referring to the mountainous places to visit in the North of Vietnam, we can instantly mention Sapa. Located in Lao Cai province, Sapa has an average altitude of 1500-1800 meters above sea level. With a cool climate all year round, Sapa is often immersed in mist. Here you can admire the incredible scenery and witness the peaceful life of many ethnic minorities. 
Perhaps the first thing most people think of when they come to Sapa is conquering Fansipan – the highest mountain of the whole Indochina. Fansipan is located in the center of the Hoang Lien Son mountain range and has an altitude of 3143 meters. Although it may take 6-7 days of trekking and climbing to reach the peak, both amateur and professional climbers are eager to overcome this challenge. On the way to the top, you will encounter many strange plants and rare animals. You can also use the cable cars, but the feeling of conquering the peak on your own is still something remarkable.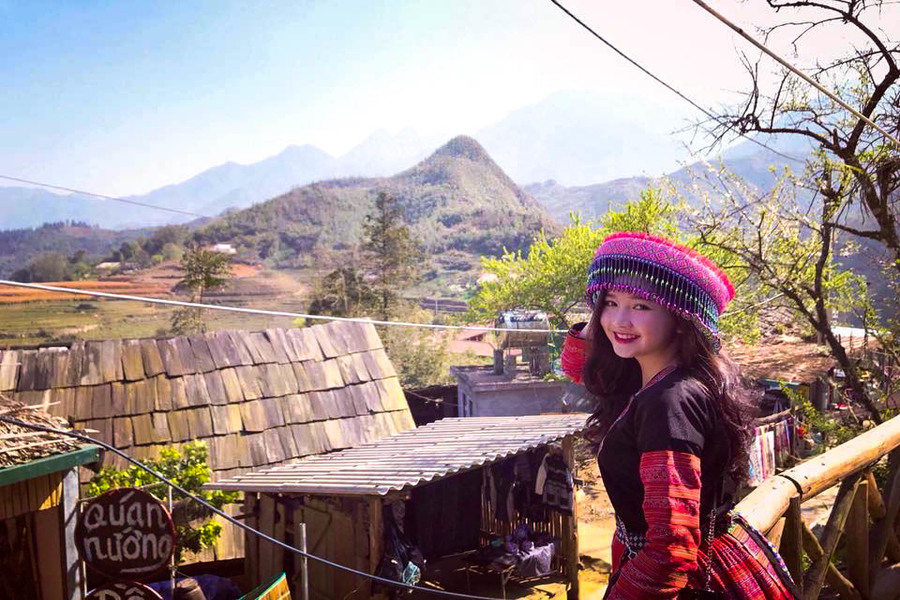 Ten kilometers to the southeast of Sapa town, Muong Hoa Valley attracts visitors due to its majestic terraced fields, mysterious ancient rocks, and friendly local people. The ancient rock area consists of sandstone rocks carved with strange symbols that have not been officially explained so far. The place has been recognized as a national monument. Hospitable ethnic minorities in the valley will warmly welcome you and offer unique food that you may never be able to find anywhere else.
If you are keen on Sapa motorbike tours, don't miss O Quy Ho Pass – one of the four greatest passes in Vietnam. This pass is 50 kilometers long and is considered the King of the Northwestern Passes. Going along the pass, you will reach the Heaven Gate, where you can look over the whole vast alley, verdant fields, and even waterfalls. You are highly recommended to visit Ham Rong Mountain, Sapa Ancient Church, the Silver Waterfall, Rose Valley, Love Waterfall, etc. Sapa is a destination for adventurous tourists, tranquility seekers, nature lovers, and food enthusiasts.
HALONG BAY – THE PRECIOUS PEARL
Halong Bay is known as not only a UNESCO world heritage site but also one of the world-famous natural wonders. But only a few people know that Halong Bay complex consists of two beautiful pristine bays, namely Lan Ha Bay and Bai Tu Long Bay. With many spectacular landscapes, diverse flora and fauna system, and significant cultural and historical values, Halong Bay is considered one of the most famous places in the North of Vietnam.
The legend has it that Halong Bay is where a dragon landed, and all the islets are, in fact, the gems that the dragon spouted out to prevent foreign invaders from approaching. All the caves in this area have their own stories. The first attraction for you to visit in Halong is Bai Tu Long Bay. The bay consists of hundreds of stunning islands of various sizes. The reason why people love Bai Tu Long Bay so much is that it is still pristine and peaceful. You can admire the pure beauty of nature with imposing hills, majestic islets, blue sky, and crystal clear water. If you have a chance to contemplate the bay from above (using seaplane), you will definitely be overwhelmed by the scenery.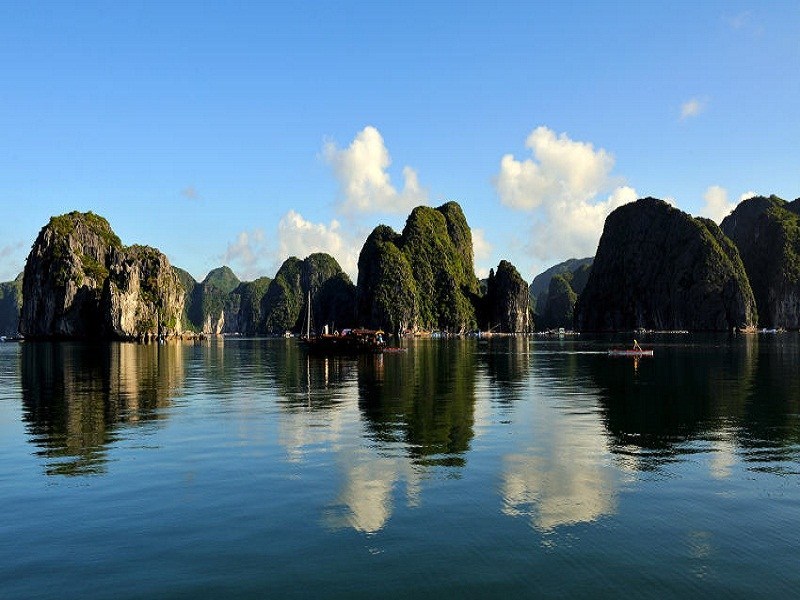 Another awesome destination is Thien Cung Cave on Dau Go Island. Since it was discovered in 1993, the cave has always impressed tourists. Thien Cung Cave is 25 meters high and 10,000 meters wide. Especially, here you can see a vast system of stalactites and stalagmites. Their different shapes can strongly stimulate your imagination. You will also be told a lot of fairy tales about the cave.
Sun World Halong Park Complex with amazing recreational games and excellent services will fill your trip with joys. If you want to learn more about Vietnamese religion, go to Yen Tu – the ideological capital of Vietnamese Buddhism. Do you want to see how fishermen in the bay live? Come to Cua Van Fishing Village. And there are plenty more fantastic places in Halong Bay you would love to visit.
All the three places in the North of Vietnam above are incredible destinations, so you should try visiting them all. You will surely not regret it at all.