After staying Saigon, if you still free 2-3 days, making a plan to go some of new places far away the noised city. There are some of top suggestions that you should go to visit. It can't be attract with you but it can help you know more about the local of people around Saigon.
1. The nearest beach from Saigon: Vung Tau
Vung Tau is the nearest beach was choice by Saigonnese people want to take a rest after one week working under pressure. It's about 100km from Saigon with many transportations move to there. You can enjoy the sunshine of beach in here, having a coconut and lay down on the sands of Vung Tau beach.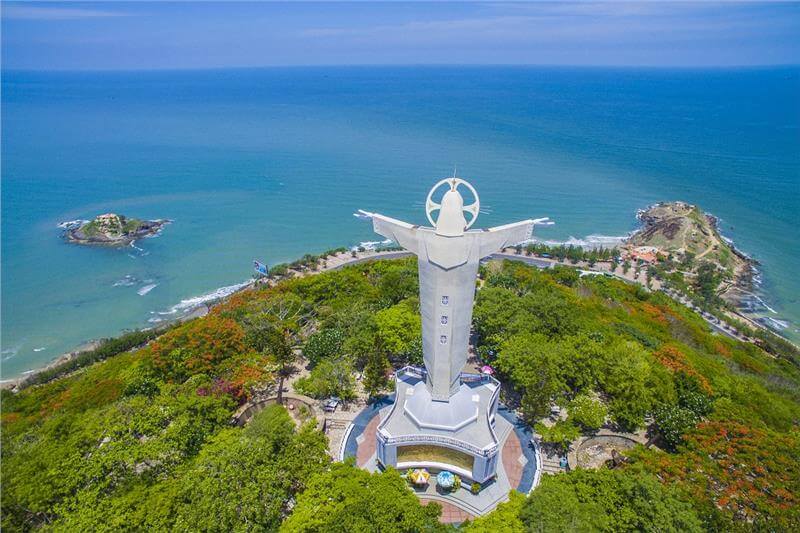 After swimming on the beach, you can go around the Vung Tau city to visit some of famous places like Kito Statue, Piggy mountain pass, White Palace, Ho May Park, etc. You can try some of local dishes in here like Ray Hopot, Salted Egg Yolk Cake, Banh Khot Vung Tau, etc.
You can go to Vung Tau by bus or Motorbike are ok. However, if you have more time, try to go Vung Tau by motorbike, you can see or stop anywhere what you want. It takes 3 hours to go by motorbike. If you go by bus, there are some of bus you should go like Hoa Mai, Toan Thang, Anh Quoc, etc. The ticket is about 80.000 VND for 1 way.
Ba Den Mountain
This mountain is in Tay Ninh province and it's about 100km from Ho Chi Minh city. This place are very suitable for anyone want to go trekking. Get on the top of the mountain to visit the pagoda. It's very famous and visited by lots of local people. You can use the cable car to go on the top of the mountain, this place lack of foreigners come here to trek.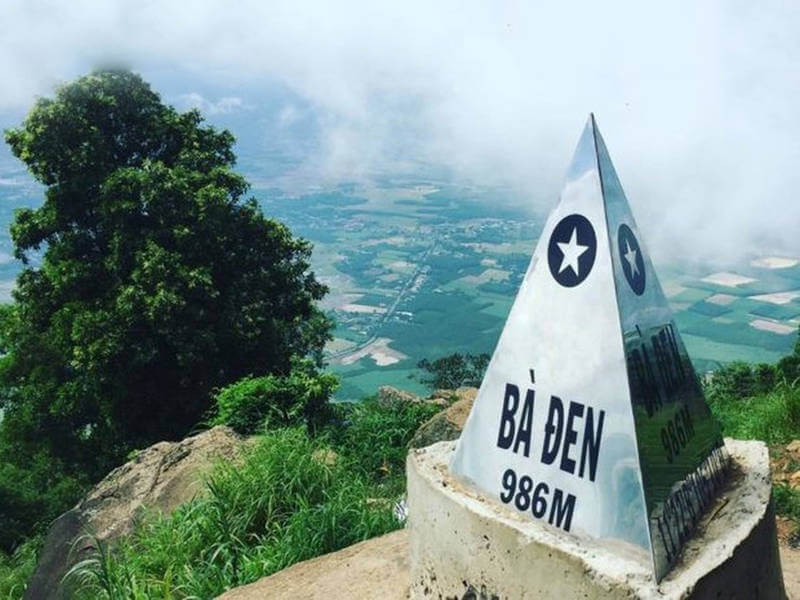 You can go there by bus or motorbike. If you go by bus every ticket is 50.000VND/ticket for Dong Phuoc Bus, Taxi cab from 150.000 – 180.000 VND. If you go by motorbike, using the Google Map to direct the location, it's very easy to move.
Can Gio Beach and Mangrove Forest
This place is near Saigon, it's about 60km from Ho Chi Minh city. Can Gio Mangrove Biosphere Reserve is a name given by Unesco. There are lots of mangroves with many wild animal species live in the forest. On the way to Can Gio Beach, you can stop at Vam Sat tourist area, climb on the top of the Tang Bong tower to get a panoramic view of mangrove forest. Taking a boat to have a sightseeing on the river but don't put your hand on the water to avoid the crocodile.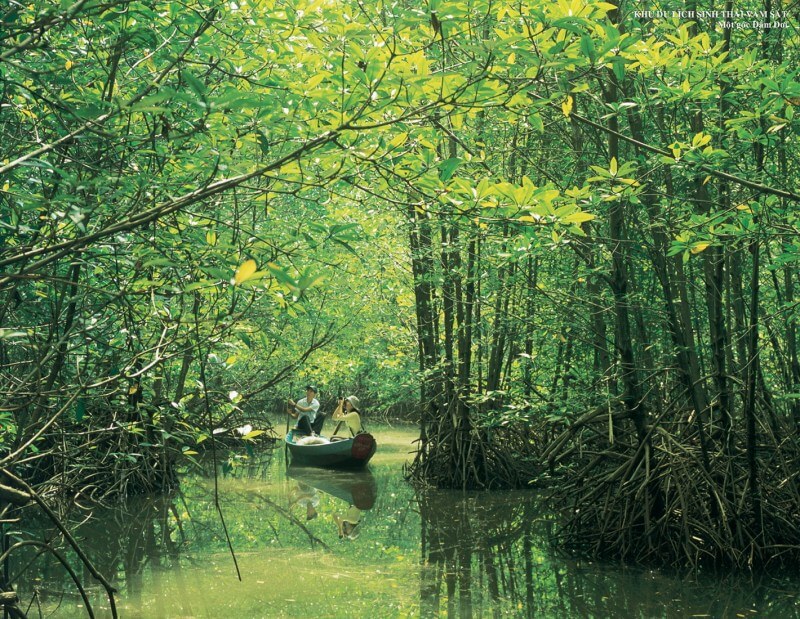 Monkey Island is the good place that you can stop. There are lots of monkeys here live in the wild life, don't joke with them if you don't want to get trouble. However, you can buy some of fruits or banana that's their favorite foods.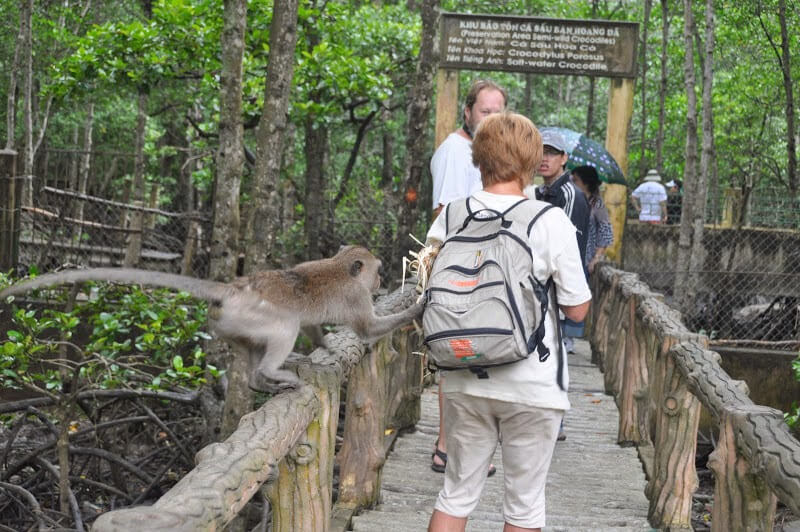 After got through the forest, you come to the beach, don't forget to stop at Hang Duong Market to buy sea food with reasonable price and bring it into the sea side at the beach chilling it.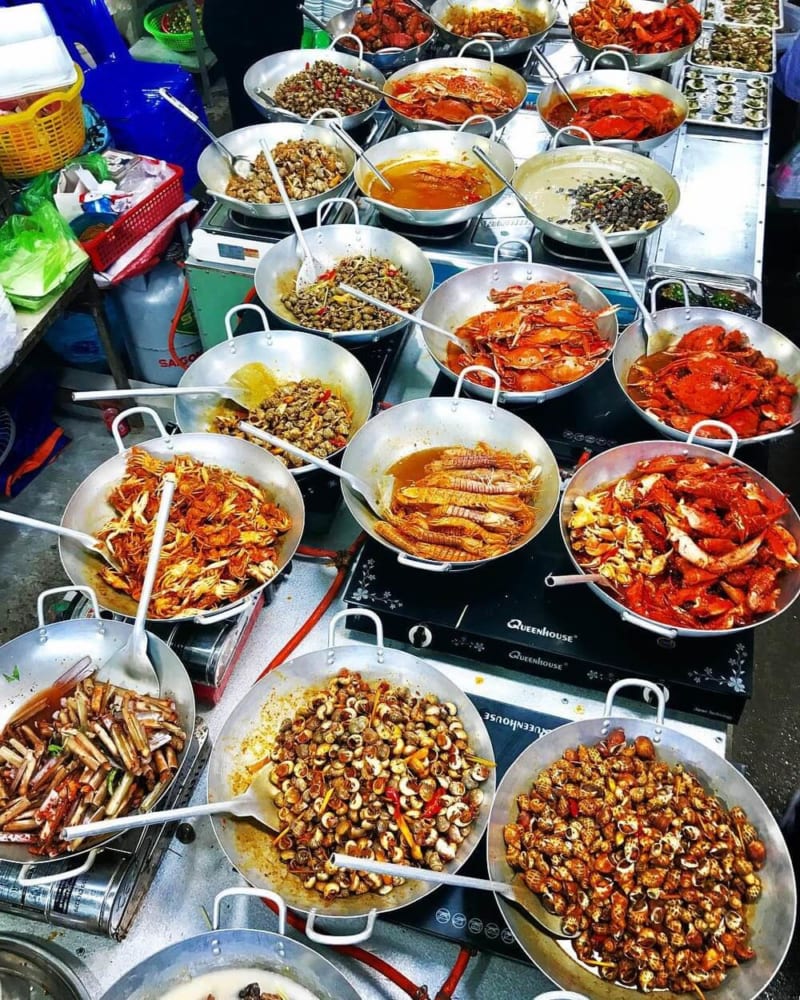 You can take there by car or motorbike, the road are easy to go just one straight way. I recommend you go there by motorbike because it's so near and spend 2 hours to go. If you go by motorbike, check your motorbike about the tire, fuel, etc. because you must get through the forest road for a long distance.
The Viet Cong Area: Cu Chi Tunnels.
It's on the way you go to Ba Den Mountain, you can stop it on the way and spend 2-3 hours to discover the area of Viet Cong hide on the Cu Chi Tunnels. This area will tell you more about the working of Viet Cong on the Tunnels, how they live, how they move, etc. All of things are in the tunnels include hospitals, kitchen, dining room, meeting room, etc. It can be more than 200 km underground tunnel connect each other.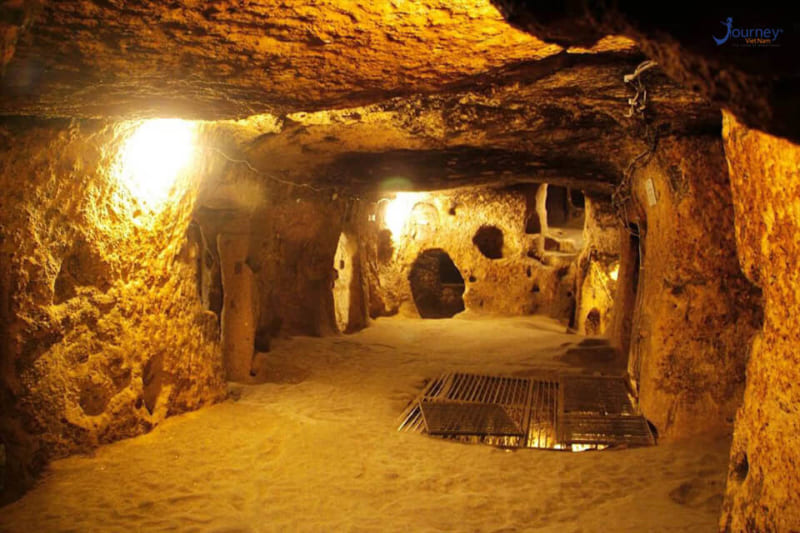 You visit here and have a chance to seek on the small hatch like Viet Kong man. Ben Dinh and Ben Duoc are two big underground open for tourist visit. Go deeper into the underground and follow the leader to avoid the lost. Coming to the destination, seat on the underground and eat a sweet potato.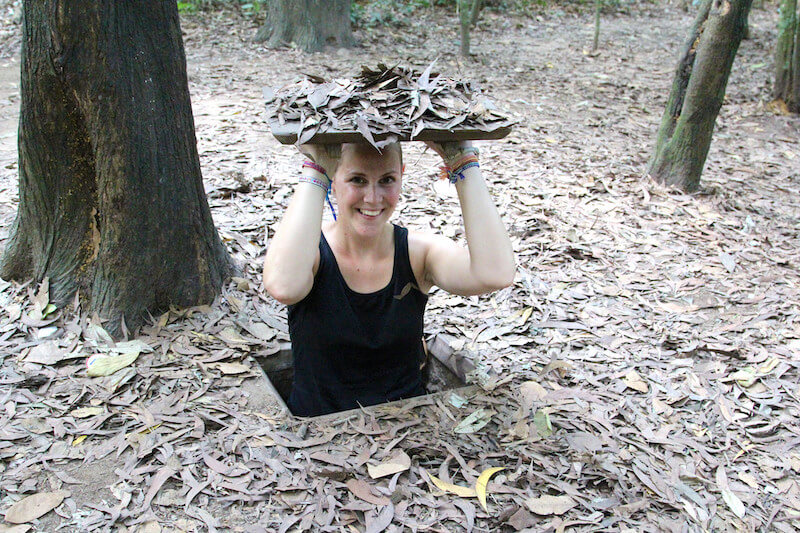 You can go it by car or bus are ok if you want to save the time, go to Ba Den mountain and have a stop at Cu Chi Tunnels. Moreover, you can go there by boat at Saigon river there are two boat tour service are Saigon River Tour, Saigon River Express.
The floating market at Mekong Delta: Ben Tre, Cai Be.
Vietnamese people call Mekong Delta is Dong Bang song Cuu Long meaning the Nice Dragon in the river. The river are so far and run through 7 countries include Tibet, China, Myanmar, Thailand, Laos, Cambodia and Vietnam. The water on this river are the main source support water for all the rice field in the South Vietnam.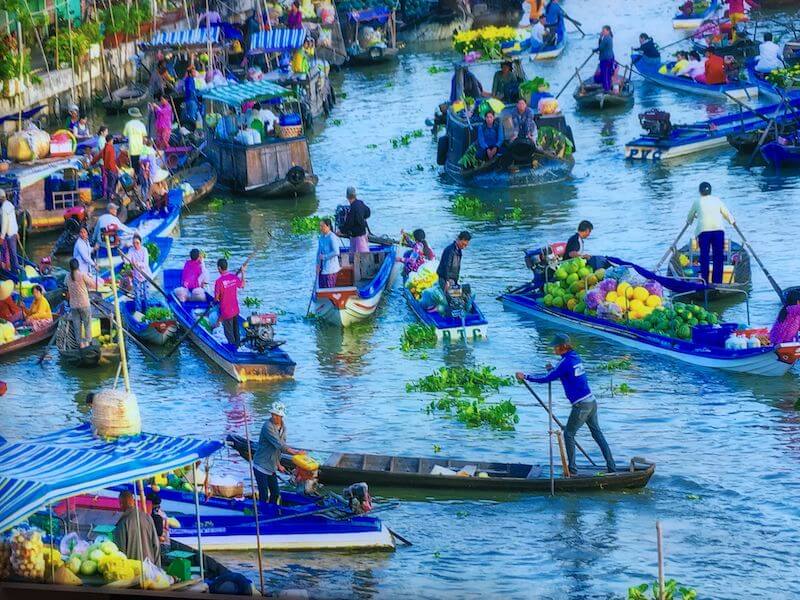 Arrived here you can have a chance to finding more about the local activity of people live in the river. Don't be surprised with a house was built on the river in the Mekong Delta. Go there and all of transfer by boat, you will have a chance to eat rice paper, coconut candy, elephant ear fish and some of local dishes in the region. If you are an adventurous eater, must try snake meat, cricket, rat or scorpion.
On the floating market here, you can buy fresh fruits with reasonable price, some of foods like watermelon, banana, mango, papaya, or any tropical fruits.
I suggest you one thing, if you want to go there, try to use a tourist because almost the way you go by boat and the local people here can't speak English. If you want to go by car and motorbike, you should book a tour guide to lead you come to the destination.
Summary
There are all of the list about the destination that you can travel within one day near Ho Chi Minh City. It will make you feel peaceful and nearly with the local people or understand more about why they are very friendly. You can go to there by motorbike for some of beaches, the Mekong Delta have to go by a tour.