Knowledge, high technology is the key to the success of sustainable agricultural development
February 24, 2015, Ambassador of Vietnam in the first Israel Cao Tran Quoc Hai visited the trainees studying in Agricultural Training Centre AgroStudies in Netanya, Israel. Center currently has 57 students from Vietnam come from many different regions of the country such as Phu Tho, Thai Nguyen, Ninh Thuan … under the trainee program lasts 11 months in Israel. According to the teachers teaching at the Centre, the Vietnam students studying English Language courses 2015-2016 have good, hardworking, intelligent and inquisitive spirit.
Talks at the meeting, the Ambassador has informed the students of Vietnam on the economic situation of the country's socio-recent times, particularly emphasizing the success of the National Party Congress XII th was elected new board leaders and determine the way forward for the country in the coming period. Ambassador affirmed agricultural training center AgroStudies is a good opportunity for Vietnam students access to knowledge and skills of modern agriculture from the first Israel.
Ambassador thanked the teachers at the center AgroStudies facilitated training and support Vietnam trainees in the field of agriculture, and expressed his wish to the program will be expanded in the coming years to take over Vietnam more students to study not only at the level of the trainee but also higher education as the basic master, master studies. In an atmosphere of openness, intimacy, Vietnam students expressed excitement to welcome the delegation visited the Embassy and actively ask questions, propose ideas for agricultural use knowledge learned in actual conditions in Vietnam as fish farming model applied narrow area of ​​I Israel in Ninh Thuan province, open agricultural manuals on agricultural experience of the first Israel to share with her Vietnam farmers … listen and answer the questions of the students in Vietnam, Cao Tran Quoc Hai Ambassador and Embassy staff appreciate the students, though still young, but very dynamic , with progressive spirit and innovative ideas to put knowledge learned into practice.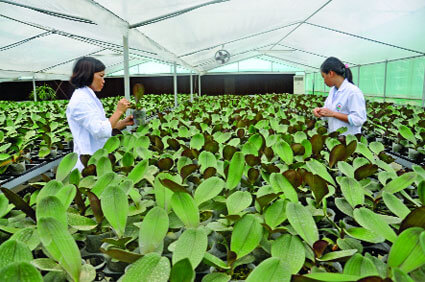 Ambassador confirmed high-tech agriculture is becoming one of the development priorities of the country. Knowledge, high technology is the key to the success of sustainable agricultural development. This is also an opportunity for agriculture students studying in Vietnam Israel I returned my small contribution to the agricultural development of the country. Ambassador shared and encouraged the students try to overcome the difficulties away from home, rest assured that learning and employment opportunities are open to all students with good academic performance and strives its best. Embassy will work with the Centre to bring AgroStudies learning conditions and the best development environment for all students; will coordinate search and is funding scholarships for outstanding students, meet the criteria for continued his studies degree programs in agriculture at first Israel