Vietnam visa options for Lebanon citizens are limited like many other countries in Middle-East. The procedure for a Lebanese to obtain a Vietnam visa is also quite difficult. However with experiences of visa experts from us can answer your question about How to apply Vietnam visa for Lebanon citizens.
Vietnam visa requirements for Lebanon citizens – تأشيرة فيتنام في لبنان
Address of Vietnam Embassy In Lebanon – سفارة فيتنام في لبنان
How to Apply for Vietnam visa for Lebanon Citizens?
There are currently two ways to get a visa to Vietnam for citizens and passport holders of Lebanon, consisting of:
Get Embassy Visa
There is no embassy/consulate of Vietnam in Lebanon up to now.
Contact the local Vietnam embassy / consulate in nearby countries (if you are not residing in Lebanon currently) to get visa stamp on your passport before departure to Vietnam.
Get Visa on Arrival (Recommended)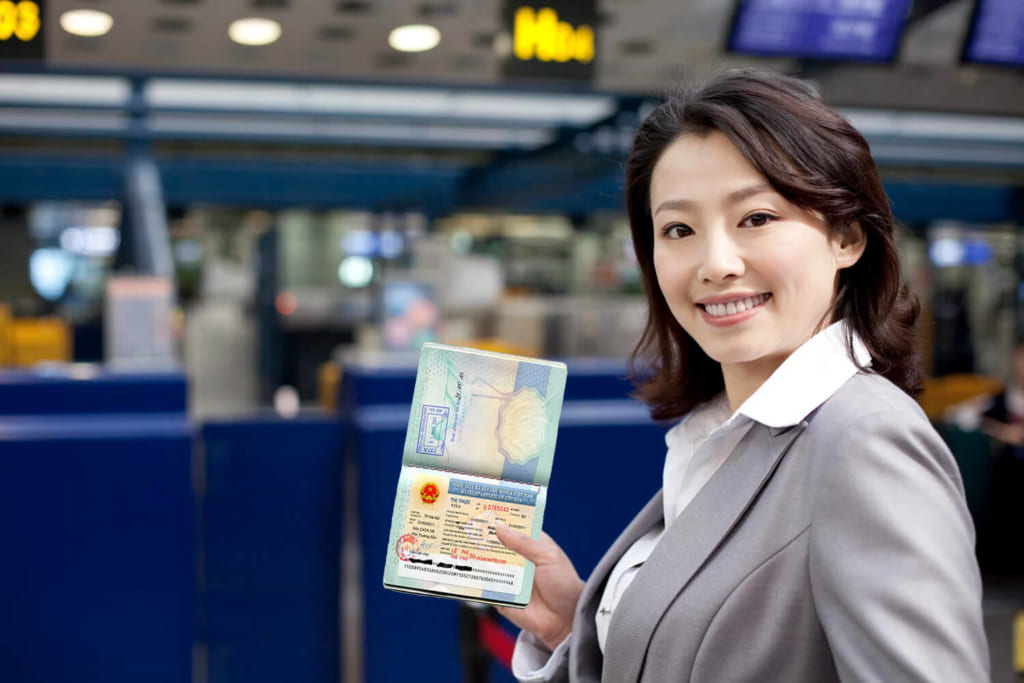 The best way to get a visa for visitors from Lebanon (including Lebanese citizens and passport holders) who are traveling to Vietnam by air is to get Visa on Arrival (VOA).
Why should you apply Vietnam visa on Arrival?
Visaonlinevietnam.com has many years of experiences of arranging visa for nearly all nationals on earth even those are considered hard to apply successfully. Visa on arrival is a legal alternative method to obtain a Vietnam visa besides applying with embassy.  On top of all, visaonlinevietnam.com is legally operated, committed to customers with trustworthy services.
We are aware of the difficulties that Lebanon citizens and other nationals in Middle-East are facing when applying for Vietnam visa. That's why we take your application very seriously and if in case you wouldn't get Vietnam visa successfully, the fee will be refunded to you fully.
You can seek our support via email: sales@visaonlinevietnam.com and hotline number +84 968 18 77 18.
Ways to apply for a Vietnam visa on arrival

Visa on arrival is only applicable for Lebanese passport holders entering Vietnam by AIR only.
Step 1: Go to the Application form and fill in the secure online application form, provide us your supposed date of arrival, visa type you want to apply for and the Vietnamese airport you will be landed. It's better to not book flights until you obtain the approval letter.
Step 2: Use the credit/debit card to pay application fee.  A link for payment will be sent to you. Pay the fee with your credit/debit card then your application will immediately be processed. If requested, payment receipt can be issued. In case the application gets rejected, your money will be refunded.
Step 3: Receive approval letter in your email's inbox within 2-3 days. Check the letter several times to ensure there is no mistakes go unnoticed. You can use the letter to pick up visa on arrival at any of Vietnam's airports.
Step 4: At the airport, present original passport, print copy of approval, 01 passport-sized photo and completed entry-exit form (sent with the letter). Stamping fee for single entry is $25, only CASH accepted.
Fee structure for Lebanese:
Visa type

Service fee

Stamping fee

1-month single entry visa

contact to know your fee

$25 (charged by Immigration Dept.)

Total

Service fee + $25 Stamping fee
NOTE:
Please notice that a particular group of nationals including Lebanese can't apply on our online system. Only through email, your application will be processed.
With tourist visa, a sponsor is not required. Business visa applicants must obtain a sponsor from your Vietnamese business partner. Contact us for further information on particular case.
Lebanese citizens are granted visa-free stay at Phu Quoc special economic zone for 30 days.
Visa on arrival is only usable for travelers to Vietnam by air.
3-month or multiple entry visas are not available for Lebanese citizens.
Applying for Vietnam visa at Vietnam Embassy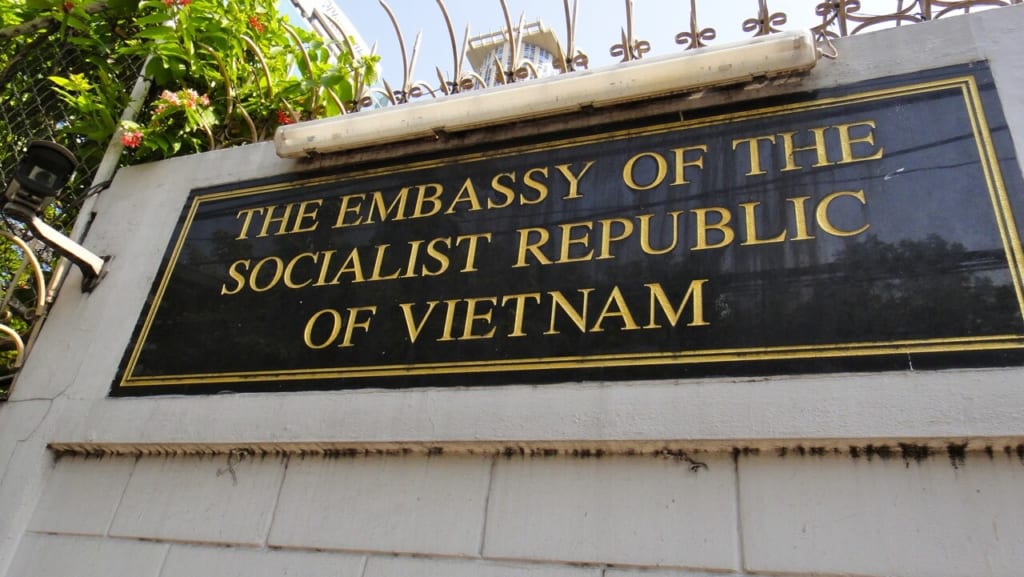 There is no Embassy of Vietnam on Lebanon territory.
Please notice that the embassies of Vietnam that located in Middle-East countries do not grant Vietnam visa for local citizens as its service. But you can receive visa stamp which is pre-arranged and pre-approved by Vietnam Immigration Department via a travel agent at any Embassy of Vietnam.
Contact details of Embassy of Vietnam in Egypt:
Address: Villa 47, Ahmed Heshmat street, Zamalek – Cairo, Egypt.
Fax: 00-202-27366091
Email: vnemb.eg@mofa.gov.vn
Telephone:
• Office: 00-202-27364326/ 327 (during hours of duty)
• Consular Section: 00-202-27364329
• Off duty hours: 00-202-27366108
Address of Commercial Office: 23 Kambez, Dokki, Cairo, Egypt.