As citizen of Iran, whether you are living in Iran or currently traveling in one other country outside Iran, you can also follow these instructions to obtain a Visa to Vietnam. How to apply Vietnam visa for Iran citizens?
Vietnam visa requirements for Iran citizens – ویزای ویتنام در ایران
Address of Vietnam Embassy in Iran – سفارت ویتنام در ایران
We are pleased to inform that Iran is listed in the special nation list of the Vietnam Immigration Department. It takes more time for Vietnam Immigration Department to check carefully and process visa.
What do Iranian travelers need for Vietnam visa?
Passport:
The passport should satisfy following requirements:
Have at least 2 blank pages to get visa sticky and stamp;
Have at least 6 months validity counted from your date of arrival;
Photos: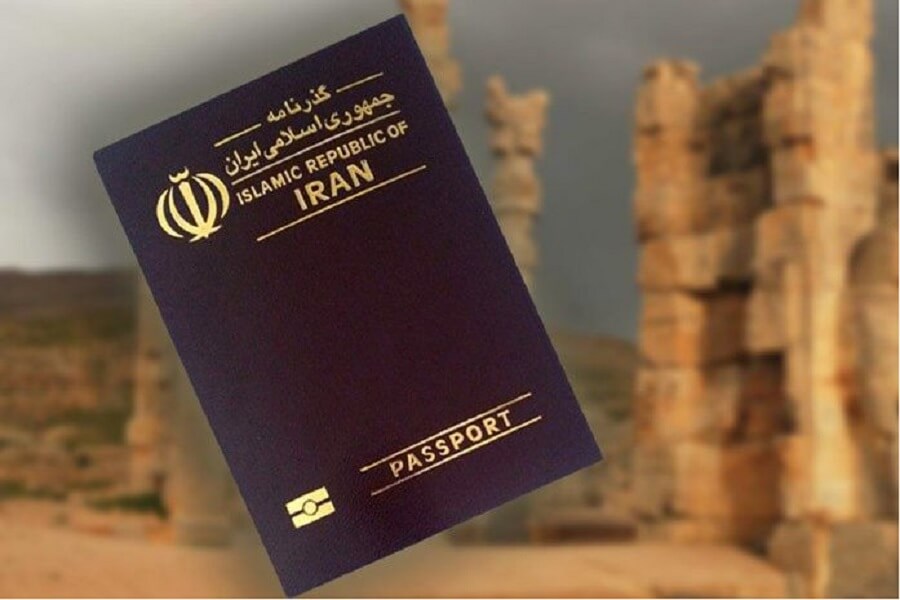 Have a white background;
Be taken in the last 03 months;
Eyes look straight on without glasses, photos should be taken clearly with the appearance of 2 ears;
You have to upload one colored photo (4×6) to the application form in case you are applying for e-visa for Vietnam.
Stamping fee:
Stamping fee must be paid in cash (VND or USD) not by credit cards;
Other currency will be converted using given exchange rate;
There is no ATM, money changer or any other way to withdraw money in the immigration hall so that cash (25 USD for single entry or 50 USD for multiple entry) is required.
For e-visa, stamping fee is paid in advance, so no money is required on arrival;
Entry and exit form:
This form can be downloaded from our website and should be filled in advance to save your time at arrival airport;
The completed form will be submitted at the visa desk along with your passport, visa approval letters and stamping fee;
Learn more how to fill in the Entry and exit form.
> You can also click here to fill the Vietnam visa application form and proceed the payment online. And send the required documents to us by email after that.
The cost for Vietnam visa on arrival includes: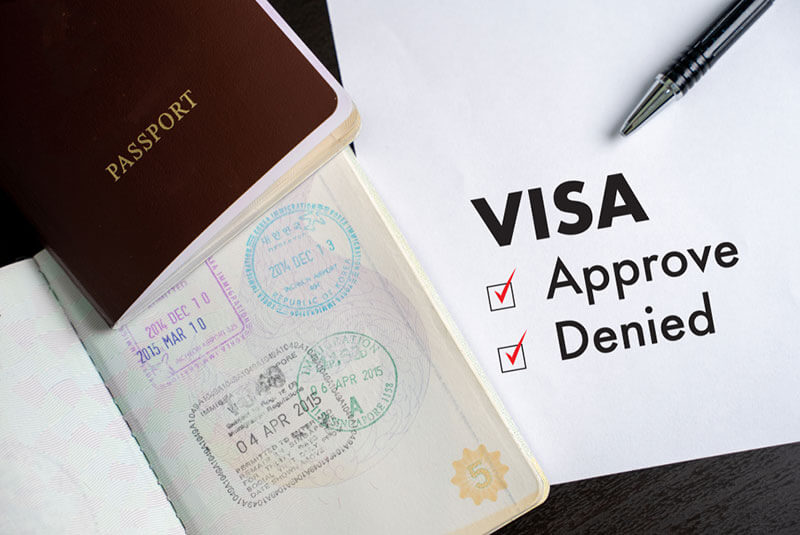 Visa service fee (we charge you for the service fee) and,
Visa stamping fee (paid to custom officers at airports when you arrive Vietnam)
How to apply Vietnam visa for Iran citizens?
Iranian passport holders can apply Vietnam visa on arrival from anywhere outside of Vietnam. The Vietnam visa will be picked up upon arrival at the Vietnam airports by showing up the printed approval letter.
The approval letter will be sent via email within 1 or 2 working days (normal processing mode), 4 working hours (urgent processing mode) or even 1 hour (emergency processing mode) depending on which option the applicant chooses when submitting online application form.
The aim of visa on arrival is to make the trip to Vietnam easier and cheaper. It is applicable only to those traveling by air to Vietnam. Vietnam visa on arrival is especially an advantage to those living far from the Vietnam Embassy or Consulate in Iran.
By using Vietnam visa on arrival, the Iranian travelers do not need to wait too long to get the approval letter, an official document issued by Vietnam Immigration Department giving permission to get the visa upon arrival.
After submitting your Visa Application, what you do is: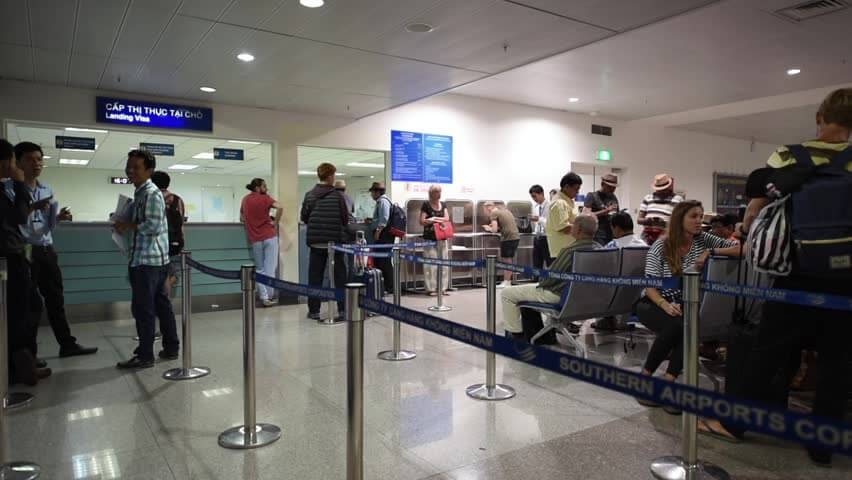 – Wait for 1 or 3 working days (normal service) to get your Visa Approval Letter issued by Vietnam Immigration Department via email.
– Print the visa approval letter out together with the Vietnamese Visa application form
– Get your visa stamped at "Visa landing Counter" at the airport before you come to the stamp check-in counter by presenting the Visa approval letter, the original passport (with at least 06-months validity), 02 passport-sized photos, Vietnamese Visa application form (already filled out), and stamping fee to the Immigration Officer.
Note that: Visa on arrival works for air travel only. And it is available in 4 international airports in Vietnam, including Noi Bai airport (Ha Noi city), Tan Son Nhat airport (Ho Chi Minh City city), Cam Ranh airport (Nha Trang city) and Da Nang airport (Da Nang city).
Apply for Vietnam Visa visa for Iran citizens at Vietnam Embassy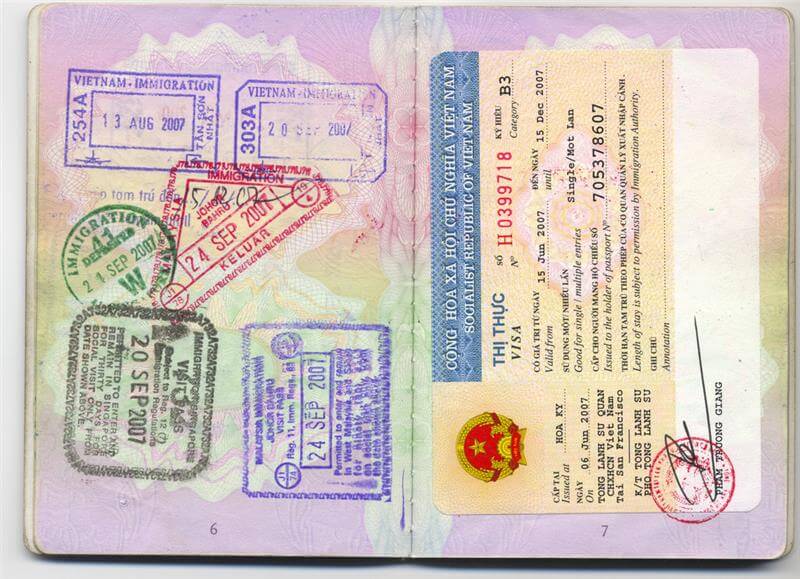 Citizens of Iran can also come to an embassy or consulate of Vietnam in Vatican City or in any country in the world to apply the Visa.
The following documents are required for each visa application:
The Vietnam visa code (If required)
Original Passport (with at least 06-months validity)
One completed application form for a Vietnam visa (Contact the embassy or consulate for this form)
One passport size photo of 4×6 cm (attached to the application)
Visa stamping fee fees
* Sometimes Flight return ticket and Hotel booking reservation or tour itinerary are required. Please check this information with the embassy or consulate to know further information.